Nice 2 story 4 bedroom, 2 bath home
Quit wasting your money on rent – Rent to own
Guaranteed financing and no qualifying
Near all the new stores at the Mt. Juliet Providence mall and all the restaurants, churches, shopping and movie theaters.
Why would you want to live anywhere else?
1350 Square Feet 4 Bedroom 2 Bath Home
Trey Ceiling in living room.
Three bedrooms downstairs and 1 upstairs.
You can then "Zone "out your partner or kids if they get too loud by putting them upstairs.
Two outside storage rooms for lots of storage.
Large separate Laundry room so your clothes don't end up draped over chairs
Garbage Disposal (We are putting them in when everyone else is taking them out. You deserve one)
Big front porch for your rocking chairs.
Nice area of Antioch between Murfreesboro Road and Percy Priest Lake yet still close to I-24.
Good Schools (Davidson County has the best – check them out and make your own decision).
Big back yard – kids and pets love to run and play. This yard very wide and backs up to public lands.
New custom paint in all rooms.
New hardwood flooring in the living room and hallway. Throw away your vacuum cleaner you will not need it any more.
New carpet in all the bedrooms.
Real ceramic tile in the big kitchen, laundry room and both full baths.
Quit wasting your money on rent – rent to own in this like new home
New lighting in all rooms.
New toilets and vanities.
Pets OK – We love our pets. All welcome except vicious breeds such as Pit bulls. Our insurance will not allow us to accept those.
All appliances go with the home including a built in microwave. New dishwasher.
We will supply the stove and refrigerator if you want us to.
Big concrete driveway. Plenty of parking.
Nice level lot. Great for kids or pets.
Large open living room. Enjoy lots of entertaining.
Did we say the back yard was large and private with tall privacy fence.
Energy efficient with central heat and air – high R factor plus a separate unit for upstairs.
The backside of home is perfect for parties or cookouts.
Near lots of recreational activities such as Percy Priest lake, parks and just watching deer from your back yard.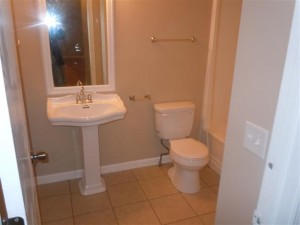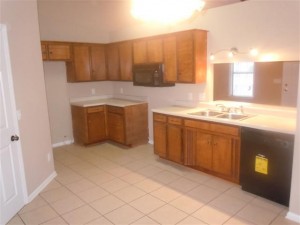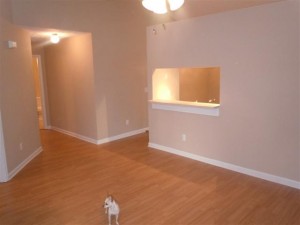 We generally do a 3 year lease and a 3 year option. You can purchase the home at any time during this period using your own means or we will fiancé it for you at the end of the 3 years if you have never been more than 25 days late.
The monthly price on this refurbished homed is $999 and the option fee is $3,900. The complete option fee is subtracted out of the sales price and $200 a month of the rent is taken out of it also. You build equity quick under our program. The sales price is $115,900 if we finance it and even less if you get your own loan.
For information call: 615-202-5228
Directions:
From Nashville take Murfreesboro Rd and keep going until you get to Couchville LaVergne Pike. There is a large Tiger mart on the corner. Turn left and stay on that street until you get to Pin Oak Drive and turn right. That street turns into Chutney and it is the first house on the left after you take a sharp degree turn.