New hardwood Oak floors in the living room and hallway
This nice single level home is near Hickory Hollow Mall and all the stores near it. It is very convenient to both I-24 and Murfreesboro Road. Only 5 minutes from downtown Nashville.
Newer 3 bedrooms, 2 baths built about 10 years ago.
New hardwood Oak floors in the living room and hallway.
All appliances included a side by side refrigerator with ice maker. Appliances are Black
Easy access to both Hickory Hollow Parkway or Antioch Pike toward Sam's Wholesale Club.
Home is all electric and energy efficient so you don't have to pay another deposit to the gas company.
Gentle sloping lot. Great for kids or pets.
Large living room. ; Enjoy lots of entertaining.
Nice earth tone color new carpet. ; It matches everything.
New porcelain tile in the kitchen and both baths. No vinyl to tear or clean.
Zoned layoff. One bedroom on one side and the other two on other end of home.
Great school system.
Master bedroom has a large bath attached to it.
Energy efficient with central heat and air – high R factor.
Large concrete drive. There is plenty of parking.
Energy efficient nice appliances
New paint and lighting fixtures.
Brick and vinyl for energy efficient low maintenance.
Best neighbors in Antioch/Nashville, TN area.
Great opportunity to own an Antioch, TN Rent to own property for little money down.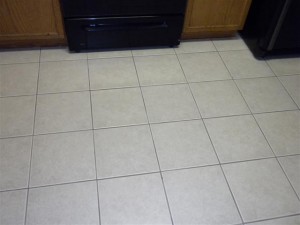 Only $1,150 a month with $4,900 down as an option fee. The option fee is subtracted from the sale's price.
You lock in the sales price at $134,000 and you have 3 years to get a loan. Or if you want us to finance it we do with no qualifying as long as you are never more than 25 days late. You don't have to decide up front but our financing is available if you want or need it.
Rent accrual is as follows: $200 per month of your rent for the first year also goes toward the sale's price.
Directions from Nashville:
From 1-24 get off at Bell Road and go toward Hickory Hollow. Turn left on Hickory Hollow Parkway. Stay on it until it turns into Una Antioch Pike and then take a hard left. Then take a right (more like going straight) on Moss Road. The home will be on your left. A sigh will probably not be in the yard.