Big 4 or 5 bedroom, two car garage home in Antioch.
New hardwood Oak floors in the living room, hallway and stairs.
New Ceramic tile in kitchen and both baths.
This super nice large two story home is near the Mt. Juliet Providence Mall and also Hickory Hollow Mall and all the stores near it. It is very convenient to both I-24 and Murfreesboro Road. Only 10 minutes from downtown Nashville. Also, near Percy Priest lake at the Rutherford County and Wilson County lines.
Big 4 or 5 bedrooms (depending on configuration), 2 baths built about 14 years ago.
Home sits on a large treed lot.
New hardwood Oak floors in the living room and hallway.
New tile in the kitchen and both baths.
Great neighbors in a good neighborhood.
Upgraded lighting package.
There is a new roof on this home.
There are new gutters on this home.
The carpet in the three upstairs bedrooms is new.
Downstairs are either two bedrooms or one with a large bonus room.
Home has a nice fireplace.
Large living room. Enjoy lots of entertaining.
Nice earth tone color new carpet in bedrooms. It matches everything.
New porcelain tile in the kitchen and both baths. No vinyl to tear or clean.
Central heat and air and gas hot water heater to save you money.
Great school system.
Master bedroom has a large bath attached to it.
Large aggregate drive. There is plenty of parking.
Energy efficient nice appliances
New custom paint throughout home.
There is a large two car garage with automatic door opener. Plenty of storage.
Best neighbors in Antioch/Nashville, TN area.
Great opportunity to own an Antioch, TN Rent to own property for little money down.
Pets are welcome.
Nice fireplace to center out the living room and also provide a cozy fire on those chilly nights.
[tube]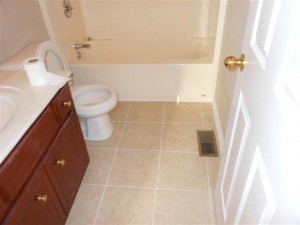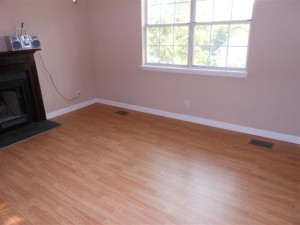 Only $1,150 a month with $4,900 down as an option fee. The option fee is subtracted from the sale's price.
You lock in the sales price at $149,900 and you have 3 years to get a loan. (The current tax appraisal is $160,100 so this is a real deal) Or if you want us to finance it we do with no qualifying as long as you are never more than 25 days late and have not defaulted on your lease with us. You don't have to decide up front but our financing is available if you want or need it.
Rent accrual is as follows: $200 per month of your rent for the first year also goes toward the sale's price.
Misc. pictures here
Directions from Nashville:
From Nashville take I-24 to Bell Road, turn right and go to Murfreesboro Road. Turn right on Murfreesboro Road and before you get to Wal-Mart turn left on Hamilton Church Road. Continue to Mt. View Road and turn left. Then take a left on Belle Oaks Drive. This outstanding home will be on your right.
Call Henry Carter with Carter Rent to Own for this nice Antioch Rent To own home. (615)202-5228