Live in Nashville TN as a Lease–to-own
This nice home in the heart of Nashville, TN. All the restaurants, stores, shops and churches are very close by. This home is super convenient to I-65 and several major roads. Not far from downtown Nashville or Metro Center.
Call Henry Carter for details (615)202-5228.
Nice 3 bedrooms on a large gently sloping treed lot.
Partially Fenced back yard.
Ranch style single level older home. (with full basement for lots of storage)
Big private back yard. Great for entertaining.
Central heat and air – get rid of the window units you have.
Home is on a nice quite area so there is little traffic.
The home is very close to a bus stop.
Open floor plan – see the video.
The home has a full basement with a half bath downstairs. Lots of room for storage and playing.
The washer dryer connections and a half bath are in the basement. It is not considered living area.
New maintenance free tile throughout upstairs. Must see to appreciate.
All new lighting and fixtures.
Great school system. (Davidson County is known state wide for its outstanding schools)
Three large bedrooms, a large living room and a eat in kitchen.
Energy efficient with central head and air (High R factor)
Large driveway.
All electric so no large gas bill or deposit to pay.
All windows will have blinds.
Great neighbors in a fantastic area. Must see to believe.
New lighting, new paint this is like a new home for the price of an older one.
Pet friendly bring them all.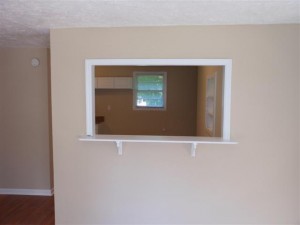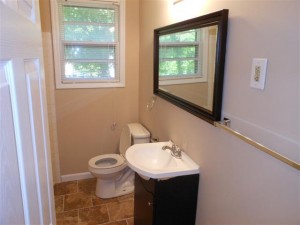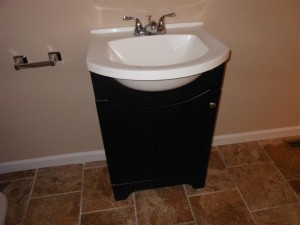 Only $1050.00 a month with $2,900.00 down as an option fee. Pet fee of $250 per pet. We do not charge additional pet rent.
You lock in the sales price at $116,400.00 and you have 3 years to get a loan. At the end of three years if you have never been more than 25 days late we will extend your option and do our best to help you get your loan
Rent accrual is as follows: $100.00 per month of your rent for all years also goes toward the sale's price. All of the option fee goes toward the sales price. You can buy at any time. You don't have to wait until the three years are over. You can buy at any time during the period.
Lease purchase option in Nashville, TN, Lease purchase in Nashville, TN or Rent to own in Nashville, TN. Lease homes in Nashville, TN. Call Chris Carter at (615)202-5228.
Direction from Nashville
Take I-65 from Nashville and get off at Trinity lane. Go west away from Dickerson Pike and it turns into West Trinity Lane. The home will be off
Curtis street which will be on your right. There may not be a sign up in the yard yet.
Carter Realty Advisors, LLC offers this home through its marketing division Carter Rent To Own, Walter H. Carter, the principal broker has been continuously licensed in Tennessee since 1985 helping people obtain the home of their dreams. Chris Carter, Affiliate Broker, is full time doing the same thing. 615-430-3255..
Offering Rent to Own in Nashville, Lease purchase in Nashville and Homes for Rent in Nashville. Quit renting and Rent to own for less money. Contact Chris@CarterRealtyAdvisors.com