2 bedroom with 1 bath with best location everp
Home is on the downside of a major rehab.
Rent to Own/Lease purchase in LaVergne call Henry Carter at (615)202-5228
This home is on Jefferson Pike near Sam Ridley Parkway. It's near all the new restaurants, the move theater, Target, Lowes and all the other new cool stuff. It is only minutes from Nashville or Murfreesboro.
Energy efficient newly vinyl sided home.
Ceramic tile in the kitchen.
New hardwood floors in living room.
New hardwood floor in both bedrooms.
New paint and lighting.
2 bedrooms, 1 bath with a garage.
Pull down attic stairway for lots of attic storage.
This is a nice single story home so you never have to walk up stairs.
Really large yard on a corner lot. (see diagram below)
Good neighbors. A church on one side and another church across the street.
Large living room. Enjoy lots of entertaining.
A deck on the side of home for cookouts and fun.
New lighting.
Great school system. Rutherford County is known statewide for its outstanding schools.
Energy efficient with central heat and air – high R factor.
Large drive in front of home. Enjoy lots of parking
Big back yard of entertaining and cookouts.
Some appliances provided.
Nice ceiling fans.
Pet friendly. We love dogs and cats and remember we have the big fenced back yard.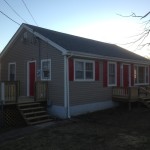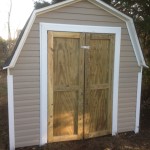 Only $799 a month with $2,900 down as an option fee.
You lock in the sales price at $89,900 and you have 3 years to get a loan. Or if you want us to finance it we do with no qualifying as long as you are never more than 25 days late. You don't have to decide up front but our financing is available if you want or need it.
Rent accrual is as follows: $200 per month of your rent for the first year also goes toward the sale's price.
Directions from Nashville:
Take I-24 Sam Ridley Parkway and get off to the left (toward LaVergne). Stay to Sam Ridley until you get to Lowes and Walgreen's and turn left on Old Nashville Highway. Stay on Old Nashville Highway until you get to Jefferson Pike and turn right. The home will be on your right.