107 Tedder Blvd., Smyrna, Tennessee
(2,200 Square feet – big house)
This is a large (approx.. 2,200 SF) home in one of the best areas of Smyrna.
This home is close to all the new shopping at the Murfreesboro Medical Center Blvd Exit and also Sam Ridely Parkway.
All Brick home 2,200 Square foot home in the prestigious Oak Valley Subdivision.
New Roof, new deck, new paint, new lighting, new almost everything.
Brought to you by Henry Carter at 615-202-5228
This super nice large two story home is near the malls and all the stores near them. It is very convenient to both I-24 and Murfreesboro Road. Great Schools.
Big 3 bedroom, 2.5 bath with a large two car garage. The rooms are large and the air is cool.
Open floor plan
Home sits on a large treed lot. Tax records show it is 85 x 125.
Carpet only 2 years old and freshly cleaned.
New tile in the baths.
Also tile in the kitchen.
Great neighbors in a good neighborhood.
Upgraded lighting package.
There is a new roof on this home.
Big deck on backside of home for parties.
One bedroom has new hardwood floor.
Home has a separate living room and large open den.
Home has a nice fireplace.
Windows everywhere for natural lighting.
Nice earth tone color new carpet in bedrooms. It matches everything.
Central heat and air and gas hot water heater to save you money.
Great school system.
Master bedroom has a large bath attached to it.
Large paved drive. There is plenty of parking.
Energy efficient nice appliances
New custom paint throughout home.
There is a large two car garage with automatic door opener. Plenty of storage.
Best neighbors in Smyrna, TN area.
Great opportunity to own an Smyrna, TN Rent to own property for little money down.
Pets are welcome.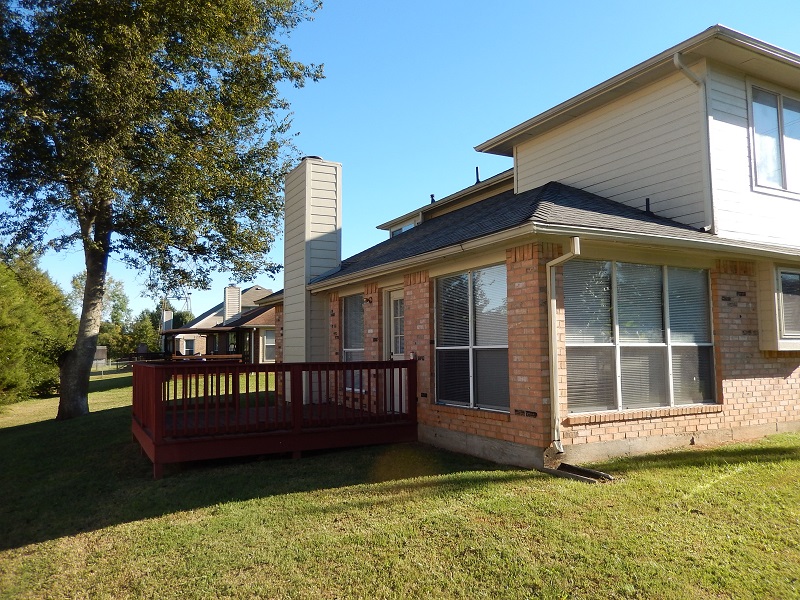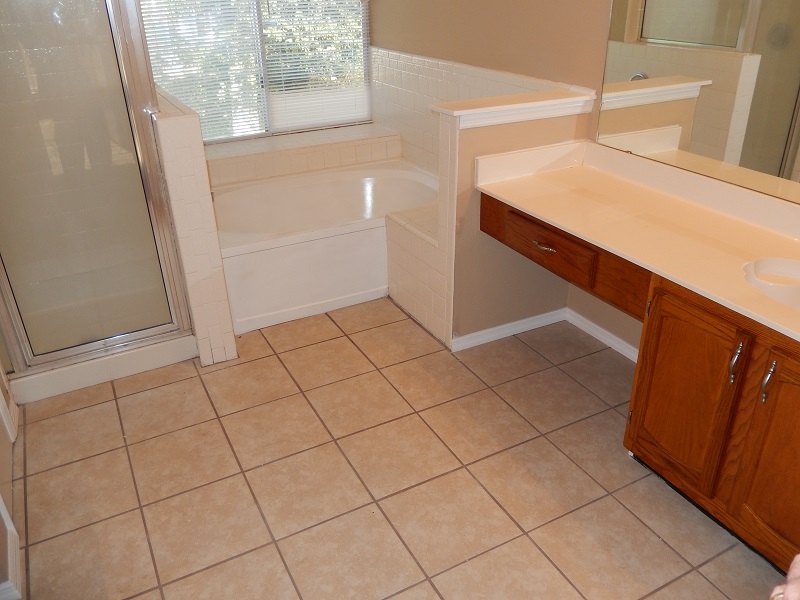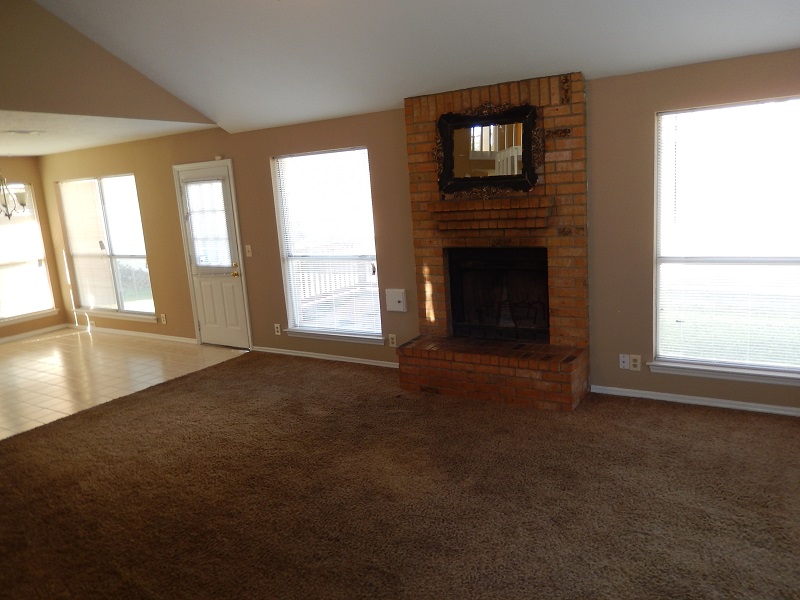 Only $1,300 a month with $4,900 down as an option fee. The option fee is subtracted from the sale's price.
You lock in the sales price at $179,000 and you have 3 years to get a loan. (The current tax appraisal is $176,200 and in today's market that seems low) At the end of the 3 years if you have been unable to get a loan we extend the option for another year and index a price increase to whatever the Consumer Price Index (CPI) for the previous three years. This gives you four years to get a loan. We also finance many of the homes we sell but are not committing to necessarily do it for this home.
Rent accrual is as follows: $100 per month of your rent for the three years goes toward the sale's price. However, you do not have to wait years to purchase the home. You can do that anytime. We will be putting you in touch with reputable mortgage companies all along the way.
With the real estate market red hot this could be your last chance to get a 2,200 SF home in a great area for a good price.
Call Henry Carter at 615-202-5228
Directions from Nashville:
From Sam Ridley Parkway take Old Nashville Highway toward Murfreesboro. Turn right on Rocky Fork Road and then turn left on Tedder Blvd. This outstanding home will be on your left.
Call Henry Carter with Carter Realty Advisors, LLC d/b/a Carter Rent to Own for this nice Smyrna Rent To own home. Office (615)530-4774 or cell (615)202-5228
541 North Mt. Juliet Road, Suite 2303B, Mt. Juliet, Tennessee 37122 – A licensed Tennessee Real Estate Company
We do our best to get the information right on our advertising. However, we do occasionally make mistakes and it is your responsibly to carefully check out all details. The final executed contracts supersedes any media advertising including websites and videos.