Home is approximately 15 years old.

3 bedroom, 2 baths
This nice single level home is in Madison, TN. It is very convenient to both I-65 and Gallatin Road. Only 5 minutes from Rivergate Mall and only 10 minutes from downtown Nashville.
Newer 3 bedrooms, 2 bath.
Home is a single level home.
Home located between Myatt Drive and Old Hickory Blvd close to schools, churches and shopping.
Master bedroom suite with bath is on one side of home with other two bedrooms on the other end.
Nice sloping lot. Looks out into the woods.
Large living room. Enjoy lots of entertaining.
New flooring throughout. We love our hardwood floors and ceramic tile.
Great school system.
Large double wide concrete driveway. There are no rocks in your drive.
Energy efficient with central heat and air – high R factor.
Large deck on the back of the home for cookouts.
Brick front and vinyl back for energy efficient low maintenance.
Best neighbors in Madison area.
Great opportunity to own an Madison, TN Rent to own property for little money down.
Nice ceiling fans
This home is a one owner and only two years old. It is like new.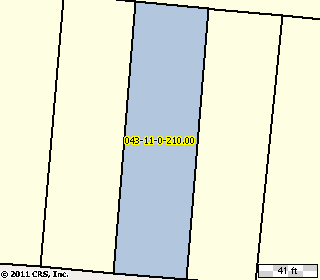 Giant deep lot. It goes by 188 feet deep into the woods.
---
Only $1,299 a month with $4,900. down as an option fee. The option fee is subtracted from the sale's price.
You lock in the sales price at $195,900 and you have 3 years to get a loan. Or as long as you are never more than 25 days late we will consider extending the option 2 more years if you have been unable to get a mortgage. We want you to get the loan and don't smile until you do.
Rent accrual is as follows: $200 per month of your rent for the first year also goes toward the sale's price.
Only $1,299 per month with $4,900 down as an option fee.
We walk you through the process of getting a mortgage. It does not have to be complicated. And if you need more time we can probably extend the option beyond the 3 years for a small fee to help you out. We are 100% about helping you help yourself by getting the home in your name.
Over 60% of Americans own their own home. The other 40% want to be home owners. This is your chance. We want to help you obtain your dream of home ownership. Live the dream and own a home for less. Email
Chris@CarterRealtyAdvisors.com Or call (615)430-3255
Pricing – $1,299 month and an option fee of $4,900.
Not only does the entire Option payment go against the sales price of the home but also we give rent accrual of $200 per month of your rent for the first year also goes toward the sale's price. You build equity quickly. You can see how the program works by watching the video on our website titled How the program works at https://www.youtube.com/watch?v=dF6611UDpLo
Directions from Nashville:
Take I 65 to Old Hickory Blvd and turn right toward Madison. Go across Gallatin Road and keep going until you get to Myatt Drive. Turn left on Myatt Drive and then right on North Dupont Ave. Once on Dupont the home will be on your left.
Rent to Own in Madison, TN, by Carter Rent To Own. Lease purchase in Madison, TN now.
Call henry Carter at 615-202-5228