Contract Pending
This newer single story home is near the new stuff in LaVergne/Smyrna, Hickory Hollow, behind Antioch High School, near the new Wal- Mart on Murfreesboro Road, and near the new Providence Shopping Center
This Antioch Lease purchase option is a great deal.  Rent 2 Own in Antioch, TN.
Newer 3 bedrooms, 2 bath home.
Open floor plan – great for entertaining.
Fenced back yard.  Great for pets or kids.
Home almost new – built in 2002.
Zoned floor plan.  Master bedroom on one end and the two additional bedrooms on the other end.
Large living room.  Enjoy lots of entertaining.
hardwood floors and carpet. Large separate utility room.
Pull down attic storage for extra storage.
Great school system.
Master bedroom has a large bath attached to it.
Energy efficient with central heat and air – high R factor.
Large concrete drive in front to the garage.
Large patio deck on the back of the home for cookouts.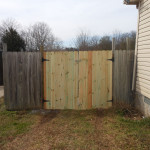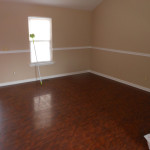 Only $999 a month with $3,900 down as an option fee.  The option fee is subtracted from the sale's price.
You lock in the sales price at $124,900 and you have 3 years to get a loan.  Or if you want us to finance it we do with no qualifying as long as you are never more than 25 days late.  You don't have to decide up front but our financing is available if you want or need it.
Rent accrual is as follows:  $200 per month of your rent for the first year also goes toward the sale's price.  Rent to own in Antioch is the way to go.
Call Chris Carter at (615)202-5228 for more details.  Carter Rent to Own is Nashville's premier Rent to own, lease option, or rent with an option to purchase company.
Directions from Nashville:
From 1-24 get off at Bell Road and go through Hickory Hollow until you get to Murfreesboro Road.  Turn right on Murfreesboro Road and go to Hobson Pike and turn left toward Antioch High School.  Turn right on Pin Oak Road immediately past the high school.  Stay on Pin Oak Road and turn right on Pin Oak Drive.  Home is just a few houses down on Pin Oak Drive on the right.